Introduction
Lynda Mandell, M.D., Ph.D., a Distinguished Fellow of the American Psychiatric Association (DFAPA), is a highly skilled psychopharmacologist and psychotherapist. She treats adults and adolescents in her Manhattan Upper East Office Office as well as virtually, using HIPPA-Complaint Telehealth/Telepsychiatry platforms.
During the COVID-19 pandemic, Dr. Mandell is providing all services virtually in compliance with state and local and CDC recommendations and guidelines.

Dr. Mandell has been fully vaccinated and boosted against Covid-l9. Once she resumes in-person treatment, she will be taking the following steps to mitigate risks of COVID transmission in the in-person setting: physical distancing, availability of masks, sanitizers, and on-site air purifiers. Patients who choose to return to in-person treatment will be required to sign a patient acknowledgment, acceptance, and consent form, which sets forth the guidelines for in-person treatment during the COVID pandemic. To access this form, click the Consent Form button below, sign and date return to the office via email or secure contact buttons below. Once Dr. Mandell resumes in-person treatment, patients will still have the option to choose virtual or in-person sessions. This option may be subject to any applicable insurance requirements and regulations.
Dr. Mandell believes firmly in the importance of psychotherapy, also known as talk therapy, in the overall treatment plan. She spends time with her patients to get to know them, their medical history, background, family and significant others, and their daily life stressors. Accordingly, she formulates a comprehensive management plan tailored to the specific needs of the patient in her treatment approach. She provides individual, couples, and family therapy while using different treatment methods and methodologies, including Cognitive Behavioral Therapy (CBT).
Dr. Mandell does not pressure her patients to take medications, but when clinically indicated, she is fully trained, as a board certified psychiatrist, to recommend and prescribe and monitor medications for a full range of psychological and biological conditions. Before prescribing any medication, she spends time with each patient to provide the clinical rationale for the recommendation, the potential side effects associated with the medication and addresses any questions or concerns related to the medication regimen.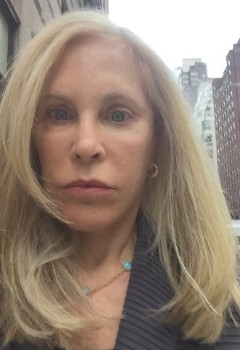 Dr. Mandell has an extensive experience as a medical doctor and as a traditionally trained psychiatrist, which she routinely employs in her practice. She, however, also values the role that integrative medicine may play in the healing and maintenance of one's overall well-being, with its emphasis on hormonal balance, sleep, nutrition, and the alliance of the mind, body, and spirit. As such, she is supportive of the use of herbal and nutritional supplements and often blends complementary and alternative therapies and modalities into her treatment plans, for those patients who express interest in type of treatment approach.
Lynda Mandell, M.D., Ph.D., DFAPA, FACR is triple boarded in radiation oncology (ABR) , psychiatry (ABPN) , and obesity medicine (ABOM). This combination of expertise has allowed her a deeper appreciation of and respect for the importance of dealing with the whole individual and not just a psychiatric issue in a vacuum. In addition to her skills in the medical field, Dr. Mandell is also fluent in Spanish.